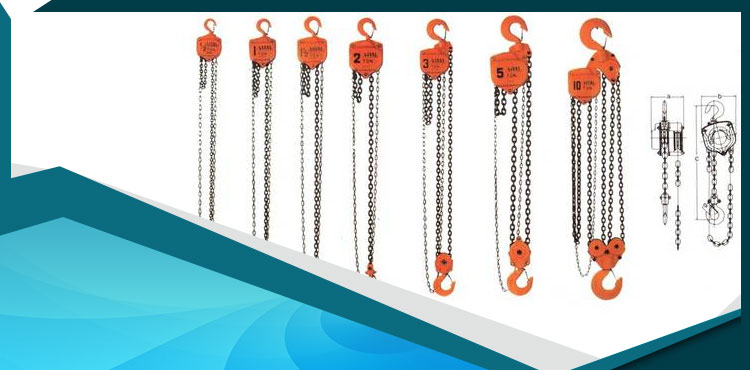 Compact & Light weight: Designed for portability and ease of handling.
Assured quality and reliability.
Spur Alloy steel gears with case hardening: Precision cut spur gears ensure smoothand efficient operation with minimaleffort.
Fully pocketed S. G. Iron casting load chain wheel mounted on double ball bearing:Ensures accurate and smooth operation.
Alloy Steel Load Chain: Provides added strength, wear resistance, longer chain life.
E-Coated/Zinc Plated load/hand chain: Offers better aesthetic looks, increased rustprotection and longer chain life.
Hand chain wheel cover: Minimizes jamming & slipping.
Brakes: Mechanical screw friction self actuating disc load brake engages instantlyfor load holding. Two Ratchet Pawls for extra safety.
Load and suspension hook with Safety Latches: Prevents unintentional unhookingof load.
Machined Guide rollers: Ensure smooth running of load chain.
Powder Coated finish: For added rust protection and better aesthetic look.
Easy to maintain: Chain block can be easily dismantled for maintenance with simpletools available in workshop.